Pin It Now!
I have to say I am very proud of my oldest son who just turned 14 in August. For the past 6 months or so, he's been teaching himself to play the keyboard/piano. And it just so happens he has quite a knack for creating music.
(Definitely not a trait he inherited from me.)
With the help of MixCraft, he's been making beautiful, instrumental music. He's also been sharing some of his musical creations on SoundCloud, but he recently decided to get pretty serious and make an ambient album called
Dreamers
.
(Links to come at the end of the post.)
It sounds great, especially since he's been able to add lots of cool sounds with his brand new synthesizer which he bought with birthday money.
Much of the time youth are called out on account of mischievous behavior, but isn't it wonderful when youth are using their free time constructively and actually contributing to society?
I think so!
Can you even imagine how I felt the first time my son played the keyboard on stage at church with his worship leader dad? He played Chris Tomlin's "Whom Shall I Fear" while my daughter's Sunday School class signed the words.
Such a blessing.
Truly I am one proud mama. :) And son, may you continue to use your musical talents for God's glory!
(Presently, our church meets at an elementary school.)
Hey, if you'd like to support this youth entrepreneur known as
Falling Lights
,
you can download his entire album,
Dreamers
or individual songs from iTunes, Amazon, or cdbaby.
Just click on the following links to sample songs and add them to your playlists:
https://itunes.apple.com/us/album/dreamers/id694894901
http://www.amazon.com/Dreamers/dp/B00EU2WLJW/ref=sr_shvl_album_3?ie=UTF8&qid=1377831788&sr=301-3
http://www.cdbaby.com/cd/fallinglights1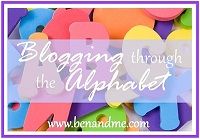 Wow, only one more letter to go!!