Pin It Now!


1 Year Subscription (4 issues) - $19.95
2 Year Subscription (8 issues) - $37.95
3 Year Subscription (12 issues) - $53.95
It isn't often that our family subscribes to magazines, so I was super excited to be receiving and reviewing 4 issues of
Creation Illustrated,
a magazine whose publishers are dedicated to sharing the marvels of God's beautiful creation.
Though I don't consider myself the adventurous, outdoors type, I do LOVE basking in the beauty of God's wondrous creation -- whether it's in watching a breathtaking sunrise, finding constellations in the night sky, or picking apples from my trees. With
Creation Illustrated
, I can feel close to nature and its incredible beauty right in the comfort of my own home. There are plenty of gorgeous photographs and interesting articles that bring glory to the Creator which will be of interest to adults and children of all ages.
I received a one year subscription to review - Summer 2011, Fall 2011, Winter 2012, and Spring 2012. Aren't they just beautiful?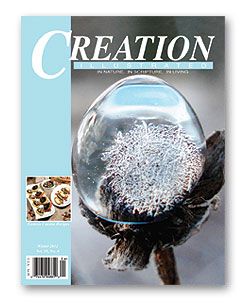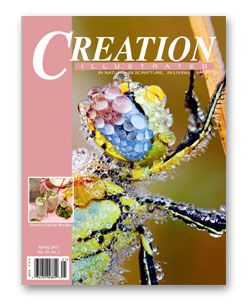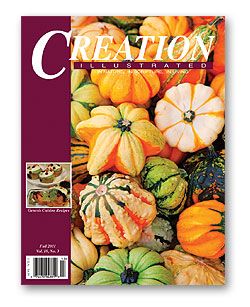 Each magazine's contents are organized into three categories: In Nature, In Scripture, and In Living.
In Nature
routinely includes Giving Thanks, Sharing Our Mail, and several articles about nature with a creationist viewpoint.
In Scripture
routinely includes Creation Highlights, Creation Stewardship, and lately it's been featuring a series about Creation week - each series of stories showcasing different writers and fresh photographs.
In Living
routinely includes Genesis Cuisine, Children's Story, Youth Photo Contest, Instructional Guide, and Resource Guide.
I wanted to elaborate a little on a few of the headings I mentioned above which I think will especially appeal to homeschoolers. In the
Instructional Guide
portion of the magazine there are several activities listed for children and families.
Several stories featured in the magazine are recommended as devotionals for families or individuals. There are a few suggested creation activities in which children can participate and a word search puzzle which contains words associated with that particular issue. (This was my 6 year old daughter's favorite!) Last but not least is a section titled, "Guidelines for Deeper Study." Here, the magazine offers comprehension and critical thinking questions to many of its articles and stories. This would make a great reading assignment or supplement to any science curriculum.
I also think it's great to see this magazine engaging young people, ages 5-15, to submit photos they've taken of God's creation. Not only that, they can write a poem or statement along with it that describes what the photo says about God the Creator. Winners are awarded in cash, and their photos are published as space allows.
Advertisements are displayed throughout the publication for things like natural living, outdoor stores, and homeschool products. It's refreshing to pick up a magazine and not have to worry about inappropriate ads!
As you can see,
Creation Illustrated
is more than just articles and pictures. It's a quality, God-honoring, family publication. I've enjoyed relaxing and reading articles here
and there. My boys, ages 10 and 12, pick them up occasionally when I have them spread out on the coffee table. My daughter loves the word searches and listening to me read her the children's stories. We've even carried them along with us to help pass the time while waiting at the dentist's office and orthodontist's office.
Following are a few sample pages from
Creation Illustrated
.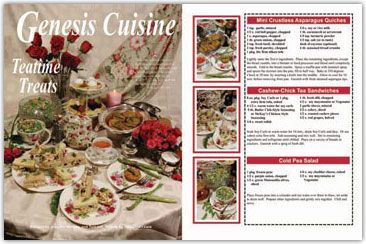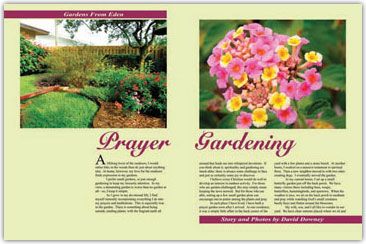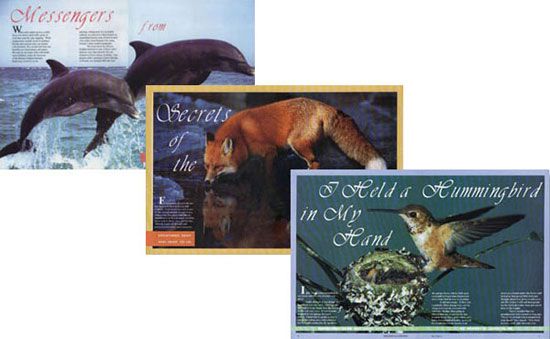 If you've been considering a magazine subscription, you really can't go wrong with this one. It's perfect for the whole family. I highly recommend it!
See what other TOS Crew members are saying about Creation Illustrated.
Disclaimer: As a member of the TOS Crew, I received this product, at no cost to me, in exchange for my honest review. All opinions are mine.