Pin It Now!
Summer can be pretty boring at our house. It's hot, and there's just not a whole lot of free stuff to do. I am so thankful for Mixcraft! It's been keeping my boys entertained, and they have something to show for all of the hours they spend on it. If you have kids who love music and would enjoy making their own stay tuned!
What is Mixcraft?
Mixcraft
is a tool ( audio editing software) in which you can make your own music using loops and/or your computer keyboard as an instrument. There's a limitless amount of cool things you can do including changing key, pitch, adding effects, and so much more!
You can even record your own instruments and your
voice if you want to
through Mixcraft. You can also download loops off the internet and put them into Mixcraft. You can upload a video to Mixcraft and put music to it. You can spend as much time as you want tweaking your track until you get it just right!
To use Mixcraft, you don't
have
to know how to read music, and you don't
have
to know how to play instruments. Both my boys have a lot of fun making their own music with Mixcraft. Neither one can read music. Only my oldest has actually recorded himself playing his own instrument.
Now, I have never even used Mixcraft , but my boys spend hours messing around and creating some fun stuff! Because I don't really know much about it, they helped me to understand how it works.
Mixcraft is not free, so this software would best be used by kids/teens/adults who are
serious
about making their own music. Our family has an older version - Mixcraft 5 - but a newer version is available - Mixcraft 6. It costs
$74.95
, but you can
download a free trial
to see if it's really something that will work for you. We have it because my husband uses it for recording songs, but now my boys seem to really be getting into music, too. :)
Now What?
Once you have finished making your track, you can save it as an mp3 file. Then, you can listen to your own creation any time you want.
If you want to be able to share it with others, SoundCloud is the place to go!
SoundCloud
is a free website where you can share your music with others. Basically, it's a social media site for music lovers. With SoundCloud you can have followers and follow other people and listen to their music.
My husband and sons all have music on SoundCloud. Take a moment and listen to a few of their awesome creations!
Lincoln - age 11
He loves to make silly songs about soft drinks. Here's his favorite one about rootbeer. He recorded his own voice for this track, but obviously it's been tweaked a bit!
https://soundcloud.com/rootbeer_fanatic/rootbeer
Mullin - age 13 (almost 14)
He is definitely on the more serious side and has created quite a few pleasing melodies. I chose this particular track to share because it reminds me of when he was just a little guy marching around the house to In the Hall of the Mountain King by Edvard Grieg. He and his brother always thought this classical piece sounded like a Lord of the Rings battle.
He is playing his own piano keyboard, but the rest of the instruments are from Mixcraft.
https://soundcloud.com/creepyguy99/in-the-hall-of-the-dubstep-1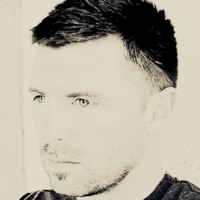 Here's a song that my husband recently recorded which was produced by our friend
Austin
. My husband is the guitarist and vocalist.
https://soundcloud.com/marktesreau/every-knee