Pin It Now!
Welcome to Day 4 of Teaching Kids to Read!
I didn't have enough money to buy tons of easy readers, so I made lots of trips to the library. Our library has a specific easy reader section, so I am assuming that they all do. Sometimes it was difficult to find books that fit the exact needs of my kids, but we worked with what was available. I really tried to get books that reflected what sounds we were learning, however, sometimes I would get books that were slightly below my kids' reading levels to boost confidence. I didn't want reading to always be such a challenging task. We could practice fluency with easier books, too. To me, it wasn't only important what they read but how they read.
2. Make Up Your Own Sentences
I often made up my own sentences for my children to read as they learned new sounds and blends. I did this for three reasons: (1) It was FREE, (2) I could tailor the sentences to meet the specific reading needs of my kids, and (3) there weren't enough books at the library for each new reading level my kids achieved, and I wanted them to practice reading every day.
As my kids' learned new phonograms, I made up sentences using words that contained those specific phonograms. It could be challenging at times to make sure all of the other words in the sentences were words that they could already read!
Sometimes I made up a list of random sentences and had them read a few each day. After each sentence was read without any mistakes, I highlighted it in yellow. These are only a few samples of all the sentences I wrote. It took time, but it was free and tailored to my kids' needs.
When my second child was ready to start reading simple sentences, I splurged and bought the
Bob Books
Beginning Reader set. I justified my purchase since I didn't have to buy another phonics curriculum. :) I liked that the Bob Books were simple and progressed in a certain order. I had him read a book until it was mastered, and then we'd move on to the next book.
My daughter (3rd child) also liked reading Bob Books. Here she is about 3 years ago reading to all of her dolls.
Bob Books are available on Amazon . . .
4. Use the Internet
When I first began homeschooling, I don't remember using the Internet very much. How I lived without it, I will NEVER know!!! Thank goodness for the Internet, right?! Following are a few websites to get you started:
Free Easy Readers for Elementary Children
Online Storybooks
Free Printable Booklets
List of Online Reading Games
5. Beyond the Code
The
Beyond the Code
series (4 books) follows Explode the Code, the series I mentioned yesterday. Beyond the Code focuses on Comprehension and Reasoning skills. Your child will read stories and complete comprehension activities like answering yes/no questions, writing answers to comprehension questions, and more.
My children used these books in second grade
. It was easy for them to progress to these books since they were already familiar with the style and format of Explode the Code. Usually they were able to do these workbooks on their own, but sometimes I helped them write complete sentences and spell words correctly when needed.
These workbooks are pretty affordable and can be purchased on Amazon.
Click the banner to read more articles from Schoolhouse Review Crew Members!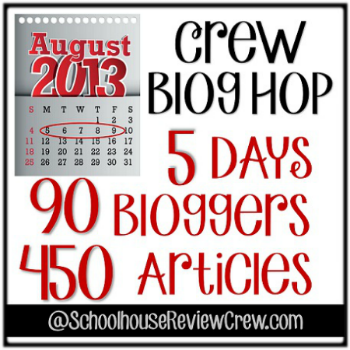 *Affiliate links included in this post.