Pin It Now!
Umcka Cold Care
is one of my go-to cures for colds (congestion, coughs, sore throats, etc.). Our entire family has been using it now for almost 4 years - not that we're sick a lot, but I do try to keep a stash in the medicine cabinet just in case the need for it arises.
Along with other natural remedies I use, Umcka is a must because it is extremely soothing. I can't recommend it enough.
--------------------------------------------------------------------------------------------------
*The following information about Umcka was originally posted on 12/9/09
I am sick of hearing it, but it's true--this is the time of year for the
crud
! I think it's passed through our home twice now already. :(
I like to treat illnesses naturally if possible.
But, last year on Christmas day, I got the worst cold of my life. My neck glands were so painfully swollen, and my congestion was more terrible than I had ever experienced. I was beyond miserable and wanted to cry and probably did. I had to break down and take NyQuil to get some relief from the symptoms.
Well, a few weeks ago when I felt my body mildly begin to show some of these same symptoms, I rushed to my local grocery store (Fry's), bolted straight to the "natural section" and decided to give something new a try: Umcka Cold Care Soothing Hot Drink!


Just looking at the picture of the steamy mug and lemon wedges made me feel better, so I figured actually drinking it would be even more wonderful. I was
NOT
disappointed in the least!
It tasted better than any medicinal herbal teas I have tried over the years, and it REALLY did keep my symptoms from escalating.
A little background info
Umcka is a homeopathic remedy made from the roots of a South African plant which is used to treat different respiratory ailments.
Purpose
It is supposed to shorten duration and reduce the severity of what I call,
the crud.
(Cough, congestion, sore throat, sinus and bronchial infections)
Cost
At Fry's it was almost $10. It comes with 10 packets, and each packet is emptied into mug with 4-6 oz. of hot water. You can drink it 3-4 times a day, so I guess it really isn't too cheap.
BUT
it worked!!!
I was a little afraid at first, "What if 10 packets aren't enough and I have to buy more?" (Cuz, that wouldn't be very budget friendly right now!) Guess what? I didn't need to. :)
**Umcka Cold Care
can be used on kids 6 and up, too. I have already used it on my 2 boys. Worked like a charm every time. :) It was truly amazing for me to watch the symptoms disappear so much faster than usual.
FYI
--I also gave my kids
grapefruit seed extract
throughout their sickness and rubbed
lympha rub
on swollen glands. But, I really believe it was the
Umcka
that gave the extra kick we needed to nip it in the bud!!
**
Another note
--Lincoln always seems get a cough after having a cold. This time was no different. I continued to use the Umcka and rubbed vicks on at night. I never even had to give him anything for the cough, which was a good thing b/c I was completely out of what I use.
UMCKA ROCKS AT MY HOUSE!!!!!!
For more great tips, visit
We are THAT Family
.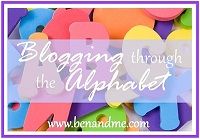 {affiliate links}