Pin It Now!
C
is also for
CEDARWOOD.
As I get older, it seems I am becoming more sensitive to smells, especially ones that are synthetic. I don't even like walking down the cleaning isle at the grocery store. I need an oxygen mask just to make it all the way down the isle!
(Okay, so that was a little bit of a hyperbole.)
;)
The cleaning supplies and air fresheners I use are all natural. I like to make our home as breathe-easy as possible, so I was becoming slightly irritated about the not-so-pleasant synthetic aroma of my hubby's store-bought cologne that seemed to linger and permeate the entire upstairs of our house. :(
I am extremely grateful that he's agreed to wear Young Living's
Cedarwood essential oil
as an all natural alternative to cologne. It has a very masculine, woody fragrance that doesn't make my nose all itchy or my head hurt.
:)
Because of the constituent, cedrol, Cedarwood has been known to promote relaxation, balance, and mental clarity.
I love that it's not expensive! With my Young Living discount, I can get a 15 ml bottle for
under $12
. It lasts quite a long time, too.
Medicinal Benefits of Cedarwood oil:
May relieve itching
May be used on wounds as an anti-septic
May repel insects
May help with certain PMS symptoms
May relieve congestion due to colds
May ease hypertension and high blood pressure
May help relieve acne
May prevent premature graying of hair
May relieve toothache
And so much more!
*Of course, using too much cedarwood oil can cause skin irritation, and it is advised that pregnant women not use it. Always be careful when using essential oils, and do not consume oils that are not therapeutic grade.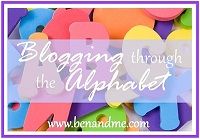 Sources:
http://www.organicfacts.net/health-benefits/essential-oils/health-benefits-of-cedar-wood-essential-oil.html
,
http://www.buzzle.com/articles/cedarwood-oil-benefits.html