Pin It Now!
My daughter and I have lots of
fun fairy memories
, so when I saw
these fairy garden ideas
on Pinterest, I knew I had to make an outdoor fairy garden for her! (Actually, I let her design it, but I helped plant the flowers and wild flower seeds.)
Of course we had to use what we had on hand, so I used a drawer from a free dresser and leftover items from the
Wee Enchanted Fairy Garden (indoor) my daughter received for her 5th birthday
. Such a great gift - so glad I didn't get rid of the fairy items when we moved!! Now they are being put to good use again.
The green flower and orange butterfly are leftover garden party
birthday decorations from my daughter's 6th birthday
. They're from Hobby Lobby.
The only things I
bought
for the fairy garden were:
soil
alyssum
wild flower seeds.
Ravensburger Fairy Playland - 100 Pieces Puzzle
Melissa & Doug Fairy Fantasy Jigsaw 48 Piece
Melissa & Doug Fairy Parade Floor Puzzle (48 Pieces)
Disney Fairies Tinkerbell 46 Piece Floor Puzzle 36"x24"
Disney Fairies 100 Piece Puzzle - Tinkerbell and Friends in a Yellow Flower Meadow
Tales From Pixie Hollow 4 copy Box Set (Disney Fairies)(Trouble with Tink, Lily's Pesky Plant, Vidia and the Fairy Crown, Beck and the Great Berry Battle)
Disney Fairies Story Collection (Disney Fairies) (Step into Reading)
Disney Fairies Storybook Collection (Disney Storybook Collections)
Disney Fairies: The Fairies Encyclopedia
Fairies Cookbook
Fairy Cooking (Childrens Cooking)
Princess Lillifee's Secret
Rainbow Magic Princess Fairies Complete 7 Book Set (Books 1-7, Includes: Hope the Happiness Fiary; Cassidy the Costume Fairy; Anya the Cuddly Creatures Fairy; Elisa the Royal Adventure Fairy; Lizzie the Sweet Treats Fairy; Maddie the Fun and Games Fairy; Eva the Enchanted Ball Fairy)
Rainbow Magic Sepcial Edition: Magical Holiday Boxed Set: (Includes four sparkly special editions!)
Rainbow Magic: Fairy Stencils Sticker Coloring Book
Fairy Gardening: Creating Your Own Magical Miniature Garden
Fairy Gardens: A Guide to Growing an Enchanted Miniature World
Flower Fairies Paper Dolls
Pinkalicious: Fairy House (I Can Read Book 1)
Flower Fairies Sparkly Sticker Book
Olivia and the Fairy Princesses
Fantastic Fairies: Dress Up Dolls (Sticker and Activity Book)
The Littlest Fairy ( A Gorgeous Illustrated Children's Picture Ebook)
As you can tell, we are book people! We've read a lot of the books on this list but not all. :)
Updated June 13 - finally our first fairy blooms!
Fairy Garden 2016 - still having fun planting new flowers every spring and fall!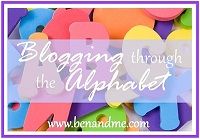 Check out more of the letter F at Ben and Me!
Also linked to
Works for Me Wednesday
,
Funtastic Friday
,
A Little Bird Told Me
affiliate links included