Pin It Now!

I am often very guilty of judging a book by its cover. Such is the case with
Beloved Books
.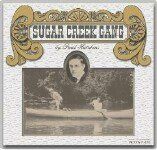 First of all,
I love books
, and I admit I was smitten when I saw the picture of this little, old fashioned girl engrossed in one of her favorite children's stories. Bathed in sunlight, she just looks so precious, and it makes me wish I could step back in time and put myself in her little Mary Jane shoes.
I was pleased to be chosen to review the
Sugar Creek Gang audio stories
, from
Beloved Books
. The fact that they were written in the year 1939 appealed to me since some of my children's great-grandparents were kids growing up during that time period. I thought they could somehow feel "connected" to them by listening to stories told before televisions were the norm.
I also liked the story of how The Sugar Creek Gang was born. Paul Hutchens, the author, originally became an evangelist after graduating from Moody Bible Institute. He then went on to be ordained as a Baptist minister in 1925, but his ministry was cut short when he was diagnosed with tuberculosis. During his time of recuperation, he decided to start writing stories, and so the first Sugar Creek Gang book was published in 1939.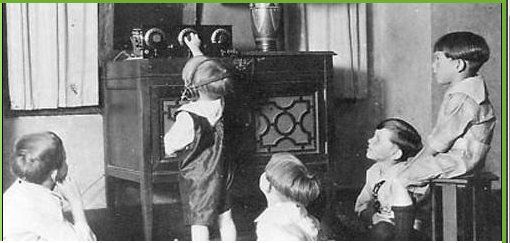 The Schoolhouse Review Crew was asked to review the
Sugar Creek Gang Volume 1 CDs
--wholesome audio stories about a group of adventurous boys growing up during the
good old days
. This volume comes with 6 audio stories on 12 CDs, and each story is approximately 2 hours long. Since the series follow a continuing story line, it is best to listen to them in the order in which they are presented. The stories on the first volume are:
The Swamp Robber

The Killer Bear

The Winter Rescue

The Lost Campers

Chicago Adventure

The Secret Hideout
The main characters in these stories are members of a gang called,
well
, the
Sugar Creek Gang
! Members include
Bill Collins
, a 10 year old boy, the narrator, and a new believer;
Big Jim
, the oldest and leader of the gang who is also a strong Christian;
Poetry
, Bill's best friend who is on the chubby side and has a squeaky voice. He is also known for being able to quote all kinds of poems for any given situation. Then there's
Little Jim
, the youngest -- his mom plays piano for the church;
Dragonfly
, who is skinny and has keen eyes; and
Circus
, who is athletic and loves to act like an animal by climbing trees and such. Circus's dad is a drunk, and Bill often prays for him to come to know Jesus.
Not only does Paul Hutchens tell adventurous tales, he weaves the telling of the gospel into his stories as well. Bill, the narrator, is very sensitive toward other people receiving salvation through Jesus Christ, and early on we see how concerned he is for Circus's dad to become a Christian.
Other concepts such as nature, science, poetry, hymns, and more are also woven into the heart of these stories.
Volume 1 is just the first of 6 volumes in the
Sugar Creek Gang
series. It can be purchased for
$54.95
with free media rate postage. The entire series is comprised of 36 books, each story having 2 corresponding CDs, which means there are a total of 72 CDs in the complete set. The entire set can be purchased for
$279.70
, a $50 savings!
My initial intention was to listen to these stories with my daughter who is 7. I figured it could take the place of our read-aloud time together for a while. About 15 minutes into the first story,
The Swamp Robber
, she looked up at me with half squinting, apologetic eyes and said, "I don't think I like this."
*Sigh*
That is definitely not what I wanted to hear! I really think it had something to do with the narration of these stories. The narrator seemed to talk a little fast, and because I am definitely more of a visual learner, I even had some trouble keeping up with what was going on. My mind tends to wander if I don't have black and white print right in front of me. My daughter couldn't really explain why she didn't like listening to the story, though.
So, I came up with Plan B
. I decided to play the CDs during lunch time. I thought it would be good to get my boys' opinions about the Sugar Creek Gang, too. I figured my 13-year-old might be a little to old for these stories, and he felt that way, too. Both he and my 10 year-old son confirmed my earlier suspicion about my daughter not liking the stories because of the narration. They both thought the narrator talked too fast, therefore making it difficult to keep up with what was happening. Honestly, after the first story was over, I couldn't even remember all of the characters who were in the gang. I was ever so thankful when the characters were kind of re-introduced in the second story! Over time, I did get used to the narrator and I was able to follow along better. My 10-year-old agreed. He even added that the stories weren't all that bad, but that they just weren't his style.
Even though my children didn't particularly care for the
Sugar Creek Gang
stories like I wanted them to, I still believe it is a good product. If your children (of all ages) like listening to audio stories, I think it would be a great idea for you and your family to decide for yourself and listen online to the very first, complete story in this series
for FREE
!
Beloved Books
also offers many other titles in audio format such as historical fiction, missionary stories, Scripture memory songs, and more. Be sure and check out
their website
to view all of the products they have to offer.
See what other Crew members had to say about the Sugar Creek Gang.
Disclaimer: As a member of the TOS Crew, I received this product, at no cost to me, in exchange for my honest review. All opinions are mine.