Pin It Now!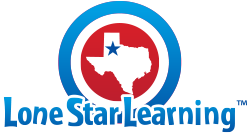 Want to help your kids become better problem solvers? If so, take a look at our latest review.
Lone Star Learning
, a Texas based company specializing in products having to do with math, science, and language arts, sent members of the Schoolhouse Review Crew several of their educational products to review. My daughter and I received
Target the Question
for second grade.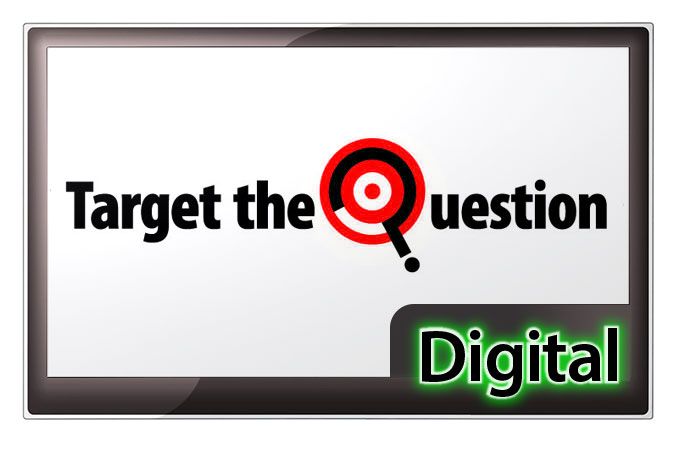 Target the Question
is an online supplemental math program designed to help students in grades 1-7 become effective problem solvers by using strategies such as
focusing on the question
,
locating the necessary
information
, and
identifying the needless information
.
The program is designed to be used no more than 10-15 minutes per day. At the beginning of each week (Monday) your child is given a certain problem scenario that will serve as the basis for an entire week's set of questions. There is one color-coded question for each day of the school week - 5 questions per week.
Signing up is super easy and there's nothing to download which I liked right away!
For homeschool use, a 1 year license should be sufficient.
After signing up with a username and password, you will be taken to your dashboard. Click "Use Program." Next you will see the menu screen with several buttons. (Pictured above) You will want to watch the brief
Target the Question Tutorial
to know exactly how the program works. When you are ready to begin, click "Start Program."
(I will talk about the Download Printable Materials in just a bit.)
Once you start, the
Problem Of The Week
screen will pop up, and you will see numbers 1-36, one number for each school week. To begin click the "1" button.
You will see a problem scenario at the top of the screen. (This is not week one - it's just an example taken from the website.) Questions will not appear at the bottom of the screen until a day of the week button is clicked. Once you click on a day, a question will appear, and you can use a virtual drawing pad to work out the problem if needed. There are several colored drawing tools and highlighters to choose from and an eraser should you make a mistake. Virtual drawing tools can also be used to mark directly on the screen. When you've solved the problem, click "View Answer" to see if you are correct. After you are finished for the day, make sure to exit the program.
Here you will find directions for using
Target the Question
, an answer key, Think Sheets, all the problem scenarios, and 9 problem-solving strategies. The Think Sheets can be used for problem-solving and writing in answers. The problem-solving strategies are colorfully illustrated and can be printed off for easy reference. Ideally, your child should choose one of these strategies for solving his daily question.
How We Use Target the Question
Once I showed my daughter how to use the program, she really didn't need my help. She starts her day pretty early, and this is one of the first things on her 2nd grade agenda. She actually does an entire week's worth of questions per day, so she's already over halfway through the program.
At first she thought the program was too easy but soon realized that she really has to pay attention to the question to know what it's asking. She likes to use the virtual draw pad when she needs it; I didn't make her write her answers on the Think Sheets.
I found that I really didn't need to use the answer key since my daughter can view the answer right on the screen. If I could change one thing about the program, I wish my daughter could type in her answers on the screen and that the program would keep track of her overall score. Other than that, I like the program.
It's easy to use, it's fun and educational, and it's challenging but not burdensome. I really love that my daughter can do it without my help. It's a great way to start the homeschool day and get your child's mental juices flowing!
*Before purchasing be sure to check the minimum system requirements below. (From the website)

Windows
Windows 2000, XP, Vista or Windows 7

Intel Pentium 4 2.33GHz,AMD Athlon™ 64 2800+processor (or equivalent)

512MB of RAM
Mac
Mac OSX 10.4 or greater
PowerPC G5 1.8GHz or faster processor or Intel Core Duo 1.33GHz or faster processor
512MB of RAM