Pin It Now!
Replicate nature in your home with a festive, fall art project! 3-D Paper Bag Trees are super easy and fun for kids to make. I am including this project as part of the
Schoolhouse Review Crew Blog Cruise: Fall Into Nature.
(Starting October 22)
As fall break approached, I began looking on Pinterest for an easy but fun project that my daughter and I could do together. I thought this paper bag tree craft was SO creative! I don't want to be guilty of copying someone else's hard work, so for step-by-step instructions on how to make the paper bag tree, visit
this post.
I let my daughter cut the paper bag into strips, and she did most of the branch twisting. While she was busy with that, I started cutting leaf shapes from old cupcake liners that looked fall-ish. When she got tired of twisting, I took over, and she cut out a few leaves. We had a fun time together, and now her room looks so festive with her pumpkins and paper bag tree!
Instead of construction paper, we used cupcake liners that I found at Michael's last year during the fall season. You could definitely use construction paper, though, or maybe even some real fall leaves if you live somewhere besides the desert.
(Where we live.)
Don't forget to check out how other Crew Members are
celebrating fall and nature!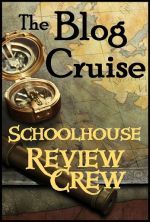 Linked to Funtastic Friday