Pin It Now!
My favorite genre in fiction is
fantasy
, so when I saw this book on display at our library last year, I couldn't resist. We all LOVED this book. Tony Abbott did a superb job of weaving into his tale the wonderful elements of fantasy like dwarves, goblins, elves, flying reindeer, and good vs. evil. I loved the creativity of how this particular Kringle came to be.
Kringle begins as an orphan during a terribly dark time when goblins kidnapped children and forced them to work in mines beneath the ground. With the help of little elves, Kringle fulfills his destiny to free the children and rid the world of evil.
I read this book aloud to my children last year starting sometime in November. As I said, we all loved it! My kids were 13, 10, and 7 at the time. If you don't want to read it aloud, it would be perfect for kids ages 8-14 (give or take a few years) to read on their own.
This is the sort of book that begs for a blanket and some hot cocoa to ward off the icy chill that freezes the very depths of your soul! If you like fantasy, you'll want to add this to your Christmas collection! It's available on Amazon - just click the link below!
I want to add that while the REAL Christmas story - the one about Jesus becoming Emmanuel - is the best one and really the ONLY one that's truly about Christmas, we do indulge in a few secular books, movies, and traditions during the holidays. Most of us probably do. Our children have never believed in Santa because we didn't want that to be the focus of Christmas, but we still let our kids watch Santa cartoons and stuff like that. That's how I view this book - we know it's pretend, and it was just a good fiction story. :)
Linked to
WFMW
Also participating in the Schoolhouse Review Crew Christmas Books Round-Up. Click the image below to see some of the Crew's favorite Christmas books!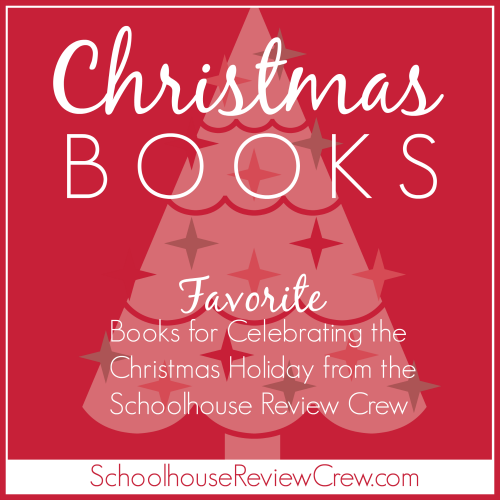 *Affiliate links included in this post. Thank you for supporting our blog!