Pin It Now!
Need some Valentine inspiration? Well, I, along with other Schoolhouse Review Crew members, am participating in a
Valentine's Day round-up for homeschool resources.
Stop by and take a look at all the wonderful ideas - the round-up will be live on February, 5.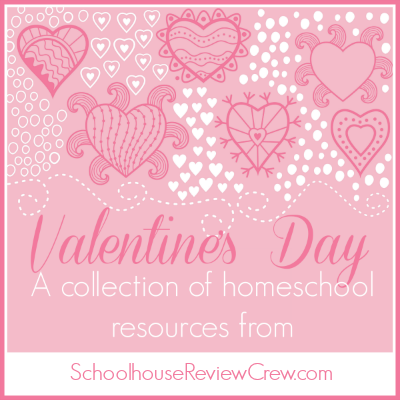 If you are searching for a Valentine project that will really WOW the world with your art talent, you might want to keep looking. However, if you are in pursuit of an easy, low stress art project that your elementary aged kids can do
by themselves
, you may want to stay tuned!
We don't do a ton of
traditional
art in our homeschool, so
Valentine Bookmarks
counted as ART CLASS for the day! Plus, my 8-year-old daughter and I got to spend time together picking out paint chips. I don't feel too badly about taking so many because we are planning to paint her dollhouse pink and green over spring break. ;)
Here's what you need for this super easy and not-too-messy art project:
paint chips or cardstock

heart-shaped cut out if you have one

ribbon

letters and/or other stickers

hole punch

glue

scissors
Here's what you do:
The only item we didn't have were the paint chips. For the other supplies, we used what we had on hand. The paint chips came with 7 blocks of color, but we thought that was too long. We cut 2 blocks off and 5 blocks seemed to be the perfect length. (One bookmark is made with scrapbook paper.)
Use your cutout to punch shapes in the paint chip or cardstock.
Add letters and other stickers if you wish. You can also glue onto your bookmark the hearts that you cut out of the paint chips.
Punch a hole at the top of your book mark and add ribbon. (Make a loop with the ribbon and stick the 2 ends through the hole in your bookmark. Then push the ends through the loop and pull tight, but not too tight.)
Now my daughter has cute bookmarks (she made most of them) to use when she's reading her
favorite series
! I can't resist using a couple of them, too. My daughter also wants to give some to her friends at church. :) These bookmarks would make a great substitute for those little Valentine cards.
*Bookmark idea was inspired by
this picture
.
If you want to make a fun meal with your kids on Valentine's Day, I recommend Taco Heart Ring. It's festive and fun and very yummy!