Pin It Now!
I originally saw this picture, minus the blueberries and cottage cheese, on pinterest, but there was no link. I don't know who came up with this, but my kids thought it was fun!
Lunch is such a chore and can be a monotonous bore for both mom and kids, so it is fun to spice it up every now and then.
To make your island, you will need: an orange, a banana, and at least 2 kiwi. I added water (blueberries) and clouds (cottage cheese) to our island to make it a more complete lunch. A quality, vanilla yogurt would also work for creating the "clouds."
Making lunch fun every now and then works for me!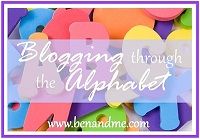 Updated 5/14/2013